News and Meeting – 2016 > 2021
TALKR.ai : Kwalys launches its new no code platform ! 
The new Kwalys platform is here, and it has a name that reflects our ambitions in Conversational Automation and VoiceBot Solutions: TALKR.ai.
TALKR.ai is the first VoiceBot platform that allows you to create a Voice Assistant and test it on the phone in less than 3 minutes! This platform version n°5 is even more intuitive and powerful for the user and allows for non-tech profiles to better design and mange VoiceBots and to sublimate the omnichannel experience. 
TALKR.ai
puts even more emphasis on the end-user to increase their experience and the performance of the Bot. This improved interaction is possible thanks to the Dialogue Maker and the IVY AI Training Engine.
Congratulations to the whole team for its involvement and thanks to our customers for their renewed trust!
Nous sommes très fières de vous annoncer que nous avons remporté le prix de l'événement IMAgine Day, dans la catégorie Services cognitifs ! 
En route pour le CES 2021 VIRTUEL de LAS VEGAS
Kwalys & IVY font parti des 20 startup séléctionnées pour le CES 2021 de Las Vegas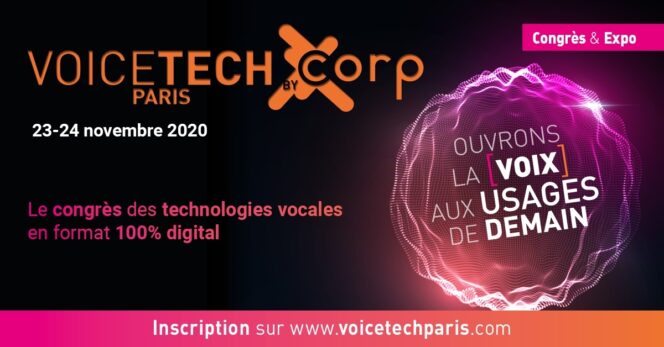 Kwalys est sponsor Bronze du Salon virtuel VoiceTech Paris  Connectez-vous pour écouter nos conférences et ateliers avec CHRONOPOST 
23-24 novembre 2020 
Rencontrez Ivy AI by Kwalys at AI Paris ! 
Porte de Versailles (Paris) Septembre 2020
Rendez-vous avec le Vocielab et la CNIL
7 septembre 2020

Lauch Ivy  Paris  
conversational IA January 2019
Come meet Ivy by Kwalys at the CES of Las Vegas
 January 2020
Meet Kwalys at the NERF  New York
French Tech – January 2020
Summit IA PAris
March 2020
Show – CB – Carte Bancaire
Paris – January 2020
VoiceTech – November 2019
Appointment on the international exhibition
of Tech in Europe
Web Summit – November 2019
Appointment on the international exhibition
of Tech in Europe considered
like the "Davos for Geeks"!
Living Things July 2019
The new stakes of the voice :
voice interfaces with artificial voices
Chatbot Summit -June 2019
Kwalys in Tel Aviv
to evoke the future
virtual assistants
Client Strategy – April 2019
The great customer relationship meeting with Kwalys and a live demo
CES Unveiled Paris 3 october 2018
Katya on stage ! Conférence
Partenariats entre secteur public et secteur privé : comment favoriser l'innovation ?
Conférence AG2R 5 septembre 2018
Conférence interne AG2R
Tout, tout sur les chatbots !
IBM Think Paris 9 octobre 2018
Rendez-vous IBM France Carrousel du Louvre.
San Francisco  Dec 2017
A panel of experts opened the event to share their perspective on chatbots and callbots