News and Meeting – 2016 > 2022
TALKR presents at the Stratégie Clients 2022 exhibition, a major event in the field of customer relationship management and e-marketing, at Porte de Versailles in Paris. . 
TALKR exposes at the French Tech wing of the CES 2022 held in Las Vegas from January 5th-8th where we had the great opportunity to present our new virtual assistants. 
Salon des Maires 2021: TALKR presents the first Callbot in France on the phone entirely dedicated to town halls and communities. 
TALKR presents for the 4th time at the Salon Voicetech 2021 held in Paris. 

TALKR launches the first personal voice assistant on the phone. You want to be among the first to benefit from it? Contact us with your request at: hello@kwalys.com!

TALKR is part of the 10th edition of the Big Data & AI Paris exhibition on September 28th and 29th at the Palais des Congrès in Paris. Come and meet the team!
TALKR is present at the French Tech Pavillon of the Web Summit 2021 which was held in Lisbon from November 1st to 4th.
We are very proud to announce that we have won the price of the Imagine Day event, in the Cognitive Services category ! 
TALKR is part of the 20 startups selected to take part in the Consumer Electronics Show 2021 of Las Vegas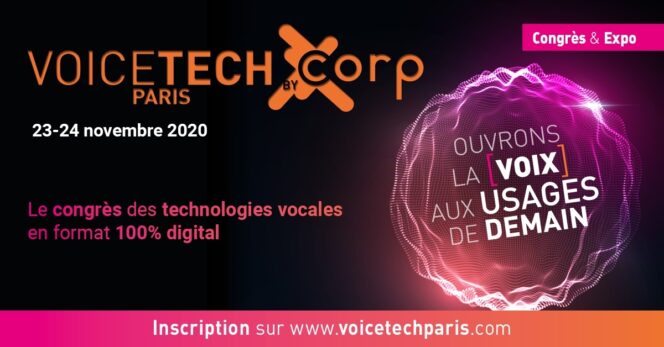 TALKR is a Bronze sponsor of the VoiceTech Paris virtual faire. Connect to hear about our conferences and workshops with CHRONOPOST. 

23-24 novembre 2020 
Meet Ivy AI by TALKR at AI Paris ! 
Porte de Versailles (Paris) Septembre 2020
Meeting with the Vocielab & the CNIL
7 septembre 2020

Lauch Ivy  Paris  
conversational IA January 2019
Come meet Ivy by Kwalys at the CES of Las Vegas
 January 2020
Meet Kwalys at the NERF  New York
French Tech – January 2020
Summit IA PAris
March 2020
Show – CB – Carte Bancaire
Paris – January 2020
VoiceTech – November 2019
Appointment on the international exhibition
of Tech in Europe
Web Summit – November 2019
Appointment on the international exhibition
of Tech in Europe considered
like the "Davos for Geeks"!
Living Things July 2019
The new stakes of the voice :
voice interfaces with artificial voices
Chatbot Summit -June 2019
TALKR in Tel Aviv
to evoke the future
virtual assistants
Client Strategy – April 2019
The great customer relationship meeting with TALKR and a live demo
CES Unveiled Paris 3 october 2018
Katya on stage ! Conférence
Partenariats entre secteur public et secteur privé : comment favoriser l'innovation ?
Conférence AG2R 5 septembre 2018
Conférence interne AG2R
Tout, tout sur les chatbots !
IBM Think Paris 9 octobre 2018
Rendez-vous IBM France Carrousel du Louvre.
San Francisco  Dec 2017
A panel of experts opened the event to share their perspective on chatbots and callbots